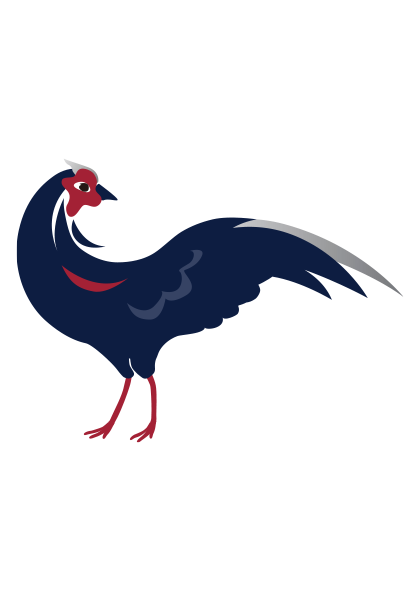 About
Oriental Club Lounge
The Heart of Asia – Taiwan, is an island treasure full of Asian cultures covering the Pacific South Islands, 5,000 years of Chinese culture, New residents of Southeast Asia, and the culture of 21st century global science and technology information as well as its dazzling cultural diversity.

Using the image of the unique species of Taiwan's national treasure, the "Lophura swinhoii (Swinhoe's pheasant) with its colorful wings, Oriental Club Lounge welcomes you to unveil the mysterious and luxurious Asian culture.
Comfortable Seating
Charging Station
Wi-Fi
Flight Information
Food & Beverage
TV Channels
Newspapers & Magazines
Shower Facilities
Fitness
Meeting Room
Massage Chair
Latest News
News of Oriental Club Lounge
In a natural atmosphere free from stress.
A space so simple yet laid-back.
Allows each traveller to relax away from the world's fast pace.
And enjoy the waiting time for the flight.
The opening hours have been adjusted to 05:00AM-23:00PM
Introduction
Space of Oriental Club Lounge
Space 1,044 m² Capacity 203 Seats
Oriental Club Lounge is located in the restricted area on the 4th floor of Terminal 2 of Taoyuan International Airport. It covers an area of 1,044 square meters, providing comfortable seating for 200 travellers. "Wood" is the primary design, symbolizing the majestic embrace of shenmu (ancient trees). With slatted wooden partitioning, a sense of wilderness and serenity is conveyed. Our lounge provides diverse atmosphere, where passengers may enjoy proper rest and drinks prior their departure. It's worth to stay a place fulfill with relaxation and meditation.We offer a wide range of services for your pleasure; making the moments before you set off belonging just to you.
Facilities & Food
Oriental Club Lounge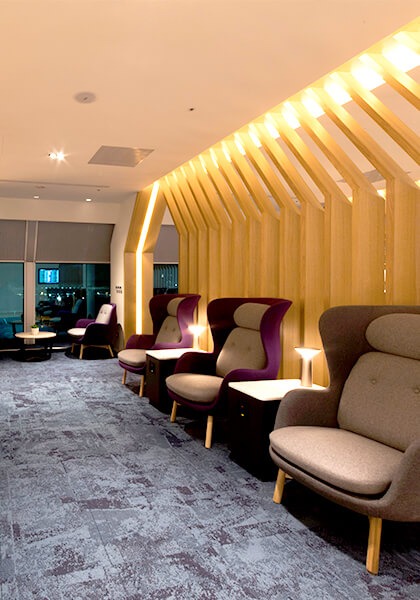 COMFORTABLE SPACE
Comfortable Space
The lounge provides internet, dining and resting area, also offers Wi-Fi, charging stations, flight information and leisure facilities. In addition, payable VIP rooms are available.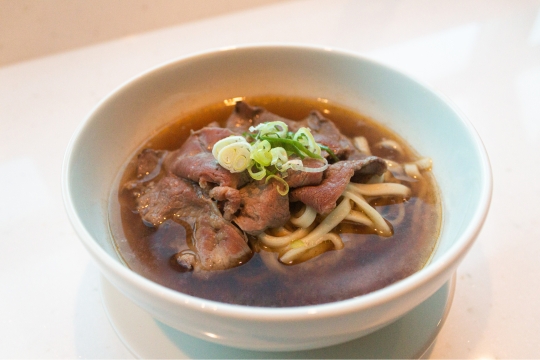 DELICIOUS TIME
Delicious Time
All-day specialties are served, including: coffee, draft beer, a variety of Chinese and Western dishes, and cook-to-order sesame oil noodles,beef noodle soup etc.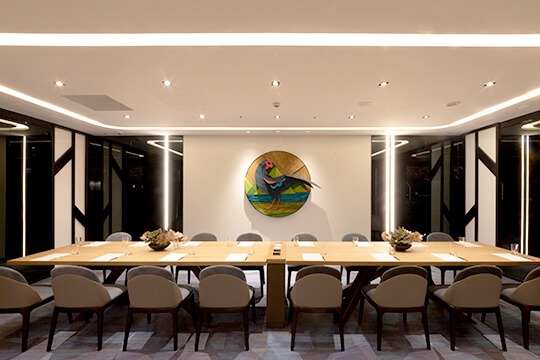 CONFERENCE SERVICES
CONFERENCE SERVICES
There is meeting space and equipment available in the lounge – the best location for business exchange at the airport.
Our Partners
Oriental Club Lounge
For relevant details, please contact our partners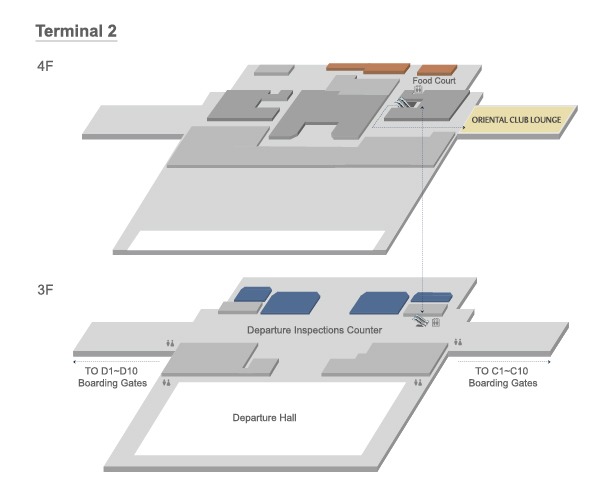 LOCATION
Oriental Club Lounge
The restricted area of the Departure Level 4, Terminal 2 of Taiwan Taoyuan International Airport
Opening Hours
05:00-23:00
Contact Us
TEL:+886 03-398-3398
FAX:+886 03-398-3798
EMAIL:service@orientalclublounge.com.tw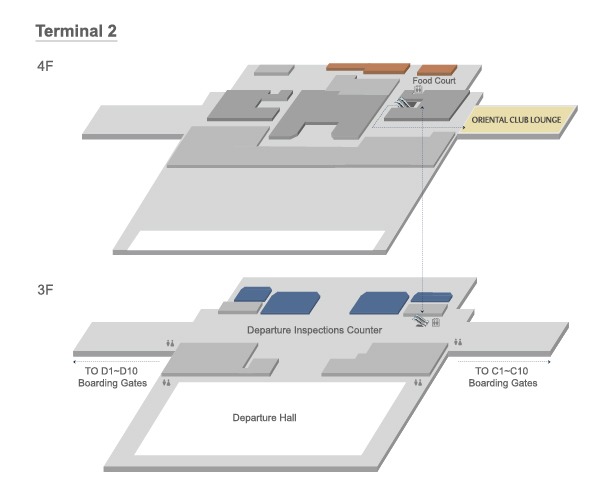 LOCATION
Oriental Club Lounge
The restricted area of the Departure Level 4, Terminal 2 of Taiwan Taoyuan International Airport
Opening Hours
05:00-23:00
Contact Us
TEL:+886 03-398-3398
FAX:+886 03-398-3798
EMAIL:service@orientalclublounge.com.tw
Entrance Fee
Adult / TWD 1,300
Children / 30% discount for children aged 2 to 12
※Limited time of 2 hours, TWD 200 each hour if exceeded
※Complimentary access for children under 2 (must be accompanied by an adult)
Private VIP Rooms (total of 2)

Additional Cost / TWD 1,000
※Limited time of 2 hours, TWD 500 each hour if exceeded